G-Arm® X-Pano™ Panoramic Imaging
With G-Arm X-Pano Panoramic Imaging you can now perform freehand simultaneous A/P and Lateral full length radiography in under 8 seconds while the patient is on the OR table.
G-Arm X-Pano panoramic imaging lets you complete simultaneous A/P and Lateral scans of spine or limbs in under 8 seconds. X-Pano uses Whale proprietary X-Beam® technology combined with automated stitching algorithms.
The speed of acquisition using asynchronous X-Beam pulsing and the auto image features are designed to optimize the image and dose requirement.
Images are acquired easily by moving the system along the table. Images are automatically acquired and stitched together along the whole length using X-Pano and presented on the G-Arm operating station dual monitors.
For evaluation of scoliosis COBBangles can be measured in both planes on the system using the system software or DICOM files can be sent via LAN to PACS.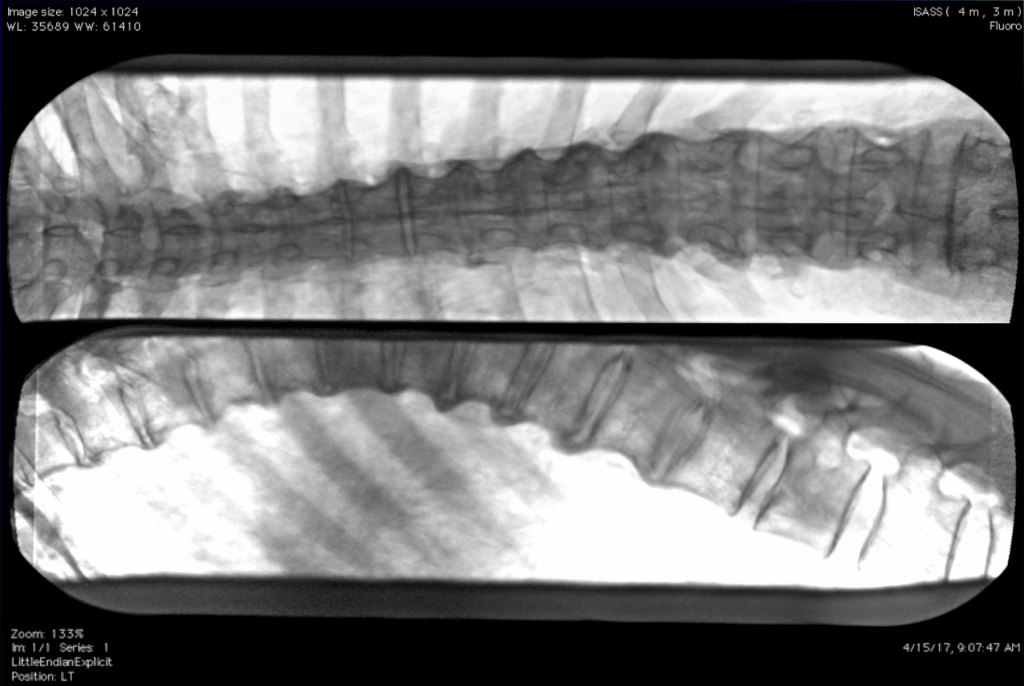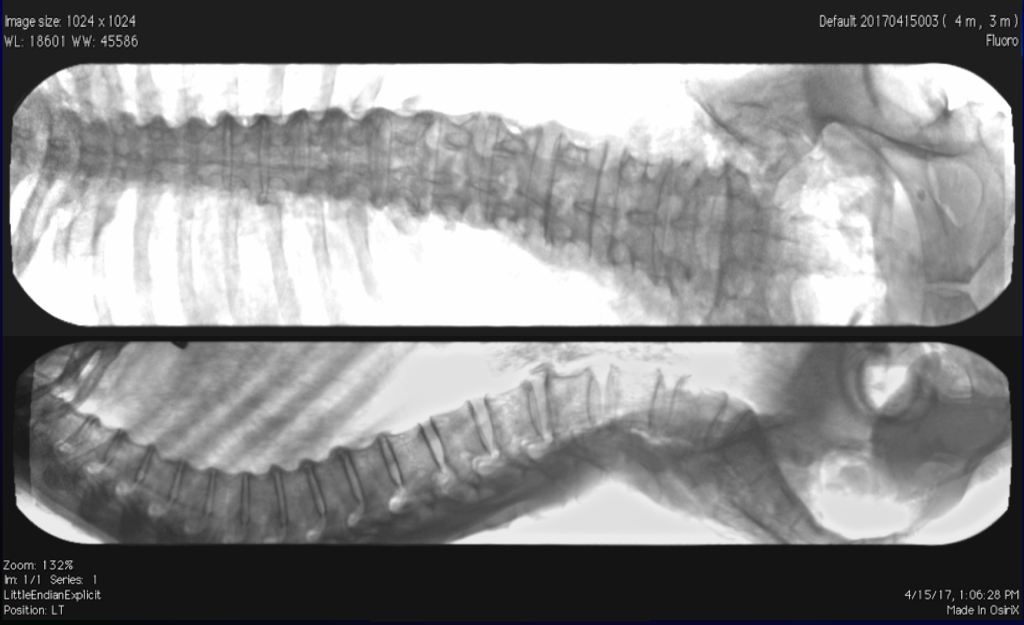 End plates in both planes will normally be clearly visible to make measurement easy.
Similarly G-Arm X-Pano can be used to help in evaluation of limb discrepancy. CT scanogram or traditional orthoroentgenogram require a series of additional steps which are avoided.
Images can be acquired simultaneously in under 8 seconds in both A/P and Lateral planes while the patient is still on the table and limb discrepancy measurements can be made of the full length radiographic images from the G-Arm console or DICOM files can be transferred to PACS for further measurement.
G-Arm X-Pano panoramic imaging has the potential to revolutionize the way you perform spine and orthopedic procedures in the OR!