Innovative imaging meets unparalleled value
Sigma P5 Portable Ultrasound
Because we work closely with specialists like yourself we understand that you need to both optimize your capabilities and utilize your resources in the most efficient way. Born out of our Boston R&D labs, the Sigma P5 portable ultrasound system combines quality and value, providing you with a great portable ultrasound equipment at a surprisingly affordable price. Backed by our 5-year system warranty and comprehensive support package, it provides you with capability and peace of mind.
Offering superior imaging for multiple imaging applications including Point-of-Care (PoC), Musculoskeletal (MSK), Pain Management, Orthopedic Surgery, Emergency Medicine (EMED), Anesthesia, Rheumatology,  Vascular and Cardiovascular applications Sigma P5 portable ultrasound system provides you with advanced capability without breaking the budget.
Explore the benefits of the Sigma P5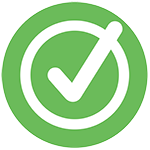 Superior Value
Excellent quality, reliability and support are combined to provide you with an offer which is superior to any other major manufacturer. Whale Imaging can do this because we have decades of experience in ultrasound design and manufacture.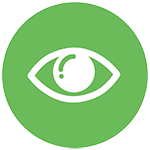 Excellent Image Quality and Intuitive Workflow
This allows you to focus on the patient and the procedure. High resolution images and color Doppler, an intuitive workflow interface and ergonomic controls provide you with seamless and efficient control of the system.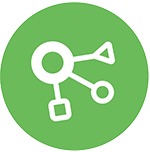 Seamless Technical Service and Support
We know the sale is only the start of our relationship with our valued customers. We will ensure you get the best out of your system. Our expert applications specialists are there to provide training and support, both online and onsite.
Our Guarantee
The Sigma P5 portable ultrasound system is backed by a comprehensive five-year warranty*. We guarantee that your product will perform as promised or we will replace it. No questions asked. No other major manufacturer offers that promise.
Feature rich
The Sigma P5 portable ultrasound system comes with a wide variety of imaging modalities, transducers, carts and storage capabilities available as standard or options.
Modalities
2D (B) Mode
M-Mode
Pulse Wave Doppler (PW)
Anatomical M-Mode (AMM)
Color Flow Doppler (CFM)
Power (Angio) Doppler
Tissue Velocity Imaging (TVI)
Tissue Velocity Doppler (TVD)
Speckle Reduction imaging (SRI)
Software enhancements
Customizable Application presets
Customizable reports
Customizable measurements
Needle visualization
Panoramic Imaging
Split simultaneous imaging
Quad-screen mode
Cine loop
Zoom
Duplex/Triplex imaging
Hardware
15" high definition screen
Lightweight cart

USB, LAN, Video connections

Video graphic printer
ECG
Transducers
12-5 MHz linear transducer
5-2 MHz curved transducer
4-2 MHz vector transducer
8-4 MHz endocavity transducer
8-3 MHz phased pediatric transducer
Ask us more about Sigma P5
Learn about the P-Series Cart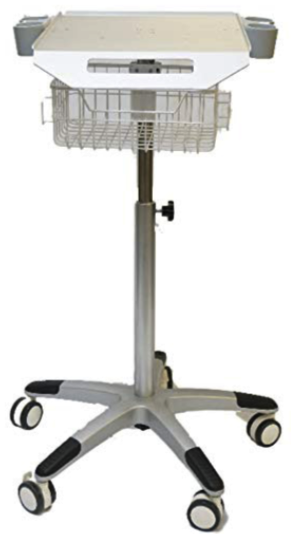 View Clinical Specialties
*5 year system back-to-base warranty on console and cart with free pickup and optional loaner service. See Warranty section for more details.
<style><!-- [et_pb_line_break_holder] -->.entry-header {display:none !important;}<!-- [et_pb_line_break_holder] -->a {color: #6cbb5a !important;}<!-- [et_pb_line_break_holder] -->p{font-size:16px !important; color: #646362 !important;} <!-- [et_pb_line_break_holder] --></style><!-- [et_pb_line_break_holder] --><!-- [et_pb_line_break_holder] -->