Whale Imaging Launches Lambda P9 Portable Cardiovascular Ultrasound System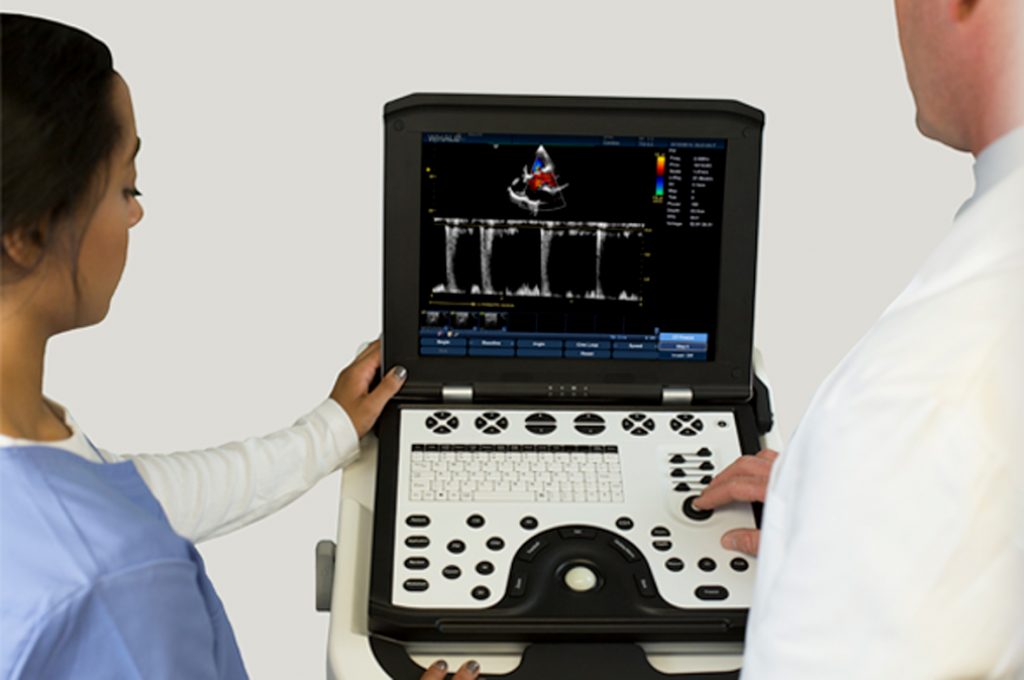 Boston, MA (June 22, 2017) – Whale Imaging, Inc., leading designer and manufacturer of innovative G-Arm and P-Series ultrasound medical imaging systems, is pleased to announce the official launch of the Lambda P9™ portable cardiovascular ultrasound system.
The Lambda P9 is a shared services ultrasound system designed for use in a variety of cardiovascular and general applications, and has exceptional Doppler sensitivity, color and image quality.
"The Lambda P9 is an excellent complement to the Sigma P5 general system" says Phil Posa, SVP of Sales at Whale. "It offers superior cardiovascular imaging and advanced features in a high value package."
Whale Imaging's new laptop-style ultrasound system is compact, lightweight, and highly portable with an ergonomic multi-probe cart available. Engineers at Whale designed the Lambda P9 for use in both large hospitals and smaller cardiovascular and specialist clinics. Whale's unique ability to translate ultrasound hardware functions into software capabilities has reduced overall manufacturing costs, savings which are passed on to the end customer.
Whale classifies the Lambda P9 as a shared services cardiovascular ultrasound system, with a number of advanced application-specific functions in addition to the capabilities already available in the previously released Sigma P5 Ultrasound.
"We expect the Lambda P9 to have significant uptake by cardiologists and vascular specialists as well as in other areas where superior imaging capabilities are required," adds Phil Posa.
The Lambda P9 Ultrasound is now available for sale from Whale Imaging, and is FDA 510(k) and CE approved. Interested parties are asked to send an inquiry to sales@whaleimaging.org.