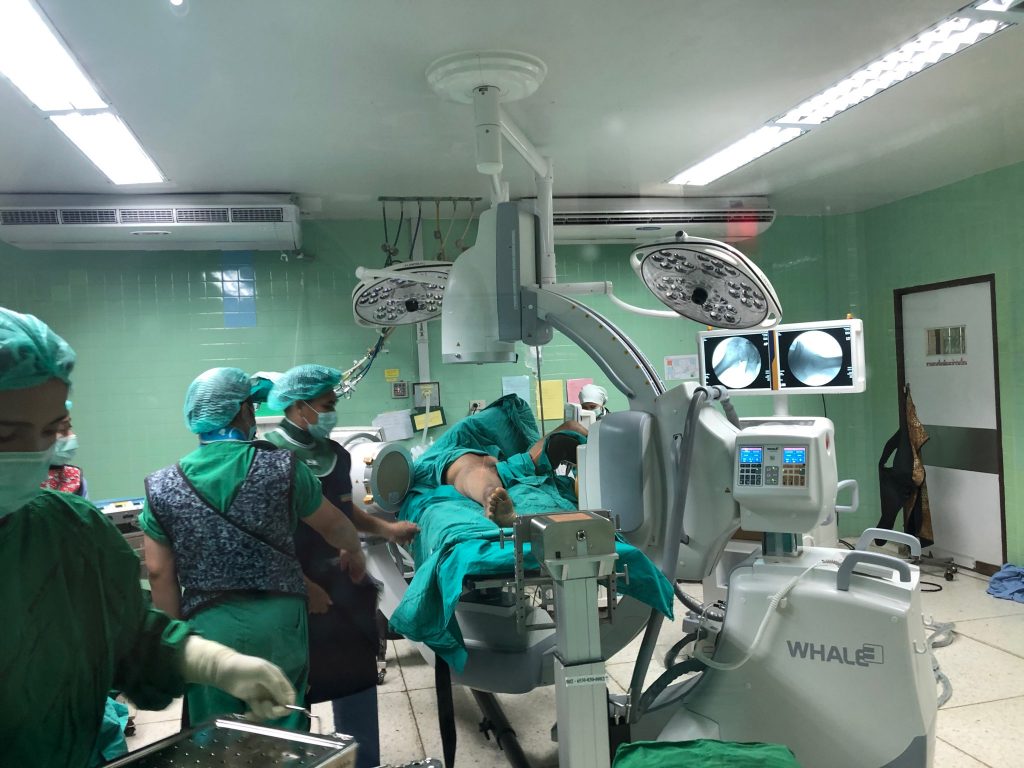 First Whale G-Arm B6 Duo successfully installed in Thailand
"G-Arm is already improving our medical procedures" 
Boston, MA (July 16, 2020) – G-Arm® The first G-Arm B6 Duo biplane surgical imaging system installation in Thailand is now operational at the 1,680 bed Maharat Nakhon Ratchasima Hospital, the main teaching hospital of the region.
Surgeons have completed procedures and are already seeing the benefits of performing spine and hip procedures using the G-Arm real-time bi-plane imaging system. Installation was performed by Whale's exclusive distribution partners JPL Medical company, Bangkok.
"They have already performed many procedures using this unique bi-plane imaging system. G-Arm will provide many benefits for surgeons and patients in the way they perform medical procedures", says Ms. Nungean Prisana, Sales Director of JPL Medical. "Seeing both image planes simultaneously and not having to change planes, as with a conventional C-arm, improves accuracy, time and dose and also helps improve infection control."
G-Arm® B6 Duo™, which has received FDA 510(k) clearance and CE approval, is used for spine surgery, hip trauma, pain management and other orthopedic procedures. Its patented technology improves on commonly used C-arm systems by providing both anteroposterior and lateral views live and simultaneously instead of requiring movement and repositioning of equipment between each plane.
Whale is developing its clinical data in the potential benefit areas of reduced procedural time, reduced radiation dose, greater accuracy, and better infection control. "As a new category of medical device, G-Arm is uniquely positioned to disrupt the status quo in surgical imaging, and hospitals are excited to get their hands on it. This will be the first of many systems for Thailand and compliments our steady global growth into all of the world's regions.", states Laurence Heron, Senior Vice President of Operations at Whale.
Whale Imaging Inc., headquartered near Boston, Massachusetts, is the designer and manufacturer of the unique G-Arm® surgical X-ray system and P-Series portable diagnostic ultrasound systems. G-Arm has been presented with design awards and has featured in various publications and medical conferences. For more information visit www.whaleimaging.com.
JPL Medical in Thailand can be contacted on +66 81 867 7732 and at jpl_medical@yahoo.com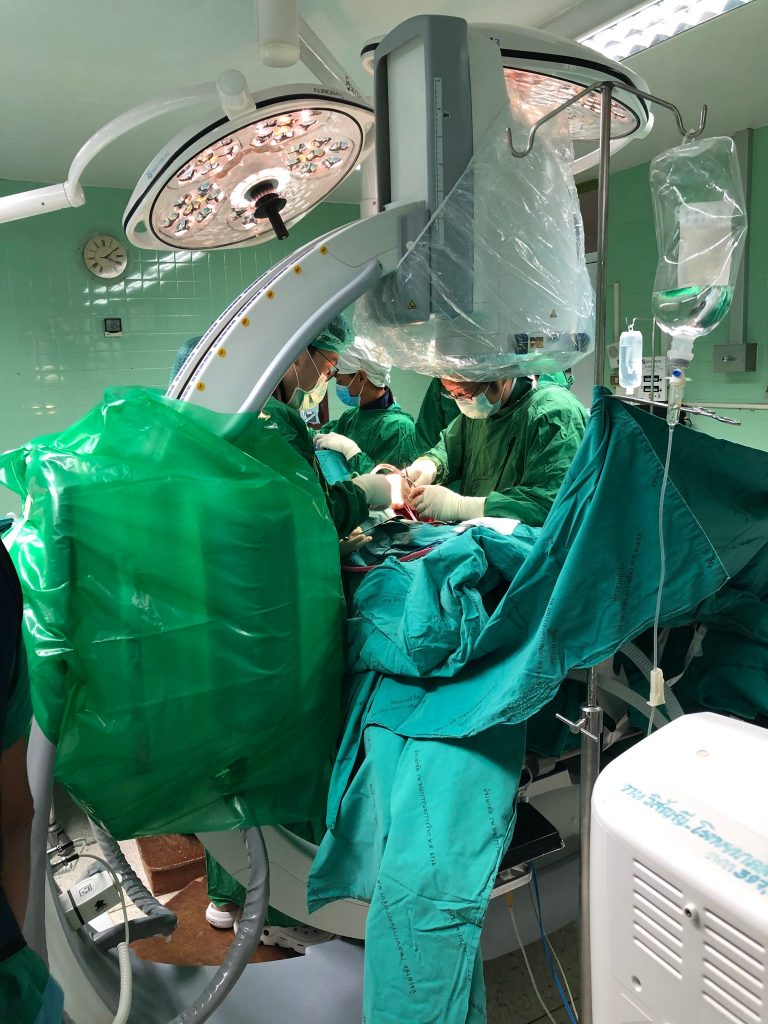 Media Contact:
Brian Duggan
Marketing Manager
Whale Imaging Inc.
brian.duggan@whaleimaging.org