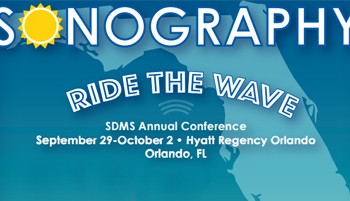 Visit Whale at the 2016 Society of Diagnostic Medical Sonography (SDMS) Annual Conference in Orlando, Florida this fall. We will be demonstrating the Sigma P5 Ultrasound at SDMS, so stop by Booths #522 and #524 to experience the superior image quality of the Sigma P5.
When: September 29 – October 2, 2016 
Where: Hyatt Regency Orlando (Orlando, FL) 
Contact us today if you would like to schedule a meeting or special product demonstration during your time at the SDMS Annual Conference.