Welcome to the new wave of portable ultrasound, where innovative imaging meets unparalleled value.
---
The Sigma P5 Ultrasound is a lightweight, portable system that offers an intuitive workflow, excellent image quality, and long battery life – all in one economic package.

Whale's Sigma P5 offers superior imaging for multiple applications including Point-of-Care, Musculoskeletal, Cardiovascular, Pain Management, and General Imaging.
---
See the Difference, Experience the Sigma P5
User benefits from the combination of hardware features and software capabilities raise the Sigma P5 above competing ultrasound systems. Trial the superior features of a Sigma P5 today and request a demonstration.
---
Intuitive Workflow
Our logical and easy-to-use workflow can enable practitioners to focus on making diagnoses and intuitively perform procedures. Additionally, special reports and worksheets allow users to easily document findings and save images.
---
Excellent Image Quality
A large, high-resolution screen displays images in color, tint, or black and white for a variety of viewing options. Excellent image quality aims to help users work accurately in real-time.
Lightweight & Portable

Designed for convenient and portable use, the Sigma P5 is ideal for on-the-go imaging. The ultrasound cart offers additional mobility with Easy Track locking wheels, one-push adjustable height, and multi-probe hot swap ports.
Long Battery Life & Connectivity

Exceptionally long-lasting battery life allows for more scanning sessions and reduced down-time. The Sigma P5 also features Wi-Fi and Ethernet connectivity, two USB3 ports, and DICOM compatibility.
Superior Value

One system designed for multiple applications. Whale's Sigma P5 portable ultrasound includes innovative application-specific algorithms built to produce better images and potentially increase diagnostic clarity. The Sigma P5 is compatible with various transducers, such as the Linear 12L5, Curved 5C2, Phased 4S2, Endo-Cavity 4EC9, Pediatric Phased 3P8, and more.
See the Difference: Clinical Images | Experience the Sigma P5: Request Demo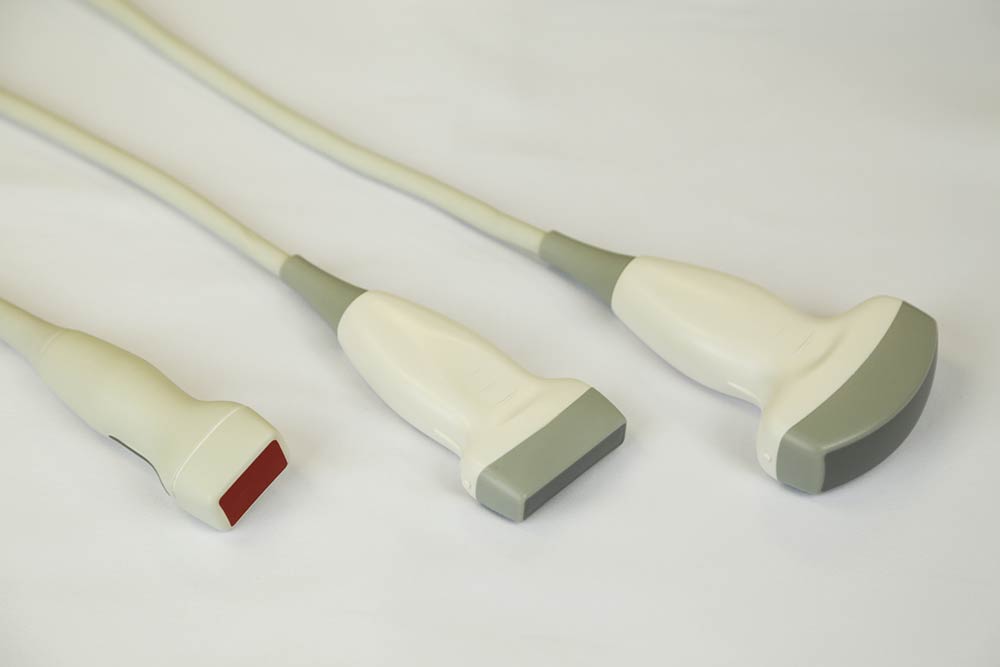 The Sigma P5 offers a selection of transducers that can easily be swapped out of the system. Experience excellent image quality through innovative application-specific algorithms, which can help provide better images and diagnostic clarity.
We designed our cart with user-friendly features to improve workflow and put you ahead of schedule.
It's not just the multi-probe hot swap ports, adjustable height, and easy track locking wheels on our Sigma P5 Ultrasound cart that make it so attractive; it's the fact that these things combined with your team can make you pioneers of productivity.
See the Difference: Clinical Images | Experience the Sigma P5: Request Demo